Emilia Quinn – Ipswich Idol Winner

1 November 2011

Forget about Britain's Got Talent and X-Factor, Brandeston's own Emilia Quinn, aged 14, from Mutton Lane landed a recording session after winning Ipswich Idol.

In May 2010, Emilia won the Under 16 category in the talent competition organised by Tower Ramparts. Against strong competition, Emilia stood out and won an opportunity to record her songs which, with encouragement from her parents, evolved into recording her first album. This was followed by a trip to Quebec in August 2011 to record her second album, "Decisions", which is available as a download from Amazon where you can also listen to samples of her songs:

http://www.amazon.co.uk/gp/product/B005S8D3KS/ref=dm_sp_alb?ie=UTF8&qid=1319444941&sr=1-1-catcorr).

It's also available from many other download sites including iTunes,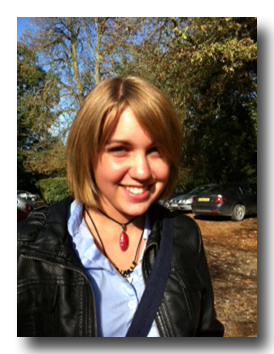 Spotify and Napster. The album itself will be released before Christmas.
Emilia has been a singer-songwriter for three years. She plays the piano, keyboard and guitar and writes all her songs. She has won several local competitions and has performed at various venues including The Regent in Ipswich and more recently the Framlingham Food, Drink and Music Festival.
Her mother, Pat Quinn, said, "Emilia worked very hard in a professional recording environment when she was in Canada and we are very proud of her."
As well as the UK, the album is available in 124 countries world-wide from 22 October 2011.
Since winning, Emilia has been interviewed on Radio Suffolk, featured in local press articles and there are plans in the pipeline for further public performances.
Emilia is also excited as her CDs have finally arrived. If you prefer the hard copy of the album, with photo booklet, it sells for £7.99 (+£1.00 pp) and Emilia is more than happy to sign copies!
Visit Emilia's web site at www.emiliaquinn.com