Brandeston Church Christmas Fair
Mary Baker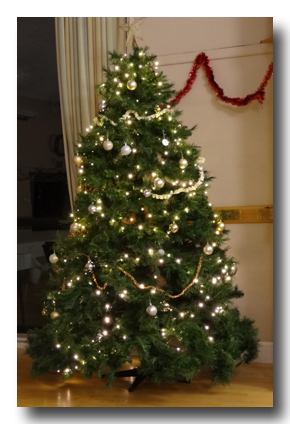 The village hall in Brandeston was transformed to a spectacular Christmas market place on the 10th December. A steady stream of people from the village and the local area appeared, eager to add a few extra items to their Christmas shopping, while children excitedly awaited the arrival of Father Christmas with his sack of presents.
The afternoon was a great success. A total of nearly £1500 was raised - a record breaking amount for this event. This fantastic achievement was the result of much hard work by the stall holders who baked, gathered bottles and gifts and arranged Christmas greenery for weeks in advance. The inclusion of local crafts added an extra dimension to the stalls. The people of Brandeston, the school and their friends were, as always, extremely generous with their contributions of quality items for the fair.
The atmosphere in the hall was lively as people chatted, spent their money and waited in anticipation to see whether they had won prizes. All Saintsí PCC would like to thank everyone who was involved in the event. The proceeds of the fair will go into Church Funds and, as the builders continue with their work on the church, every penny is much appreciated. Thank you very much!